Honor
---
  The company currently has 28 authorized invention patents,and more than 170 invention patents have been submitted for application and are in various stages of examination;A number of other patents are pending.
  Innovative Drug development:
  The research and development of 16 innovative drugs for cardio-cerebrovascular,respiratory,renal and antifungal systems has been carried out.
  1 project is in phase II clinical development;Three projects are in phase I clinical development;Five projects are being prepared for IND.
  More than 170 invention patents have been applied for or authorized,including 36 PCT patents;
  Generic Drug development:
  13 projects under research;
  Obtained 9 production approvals and 7 new drug certificates;
  176 registered trademarks.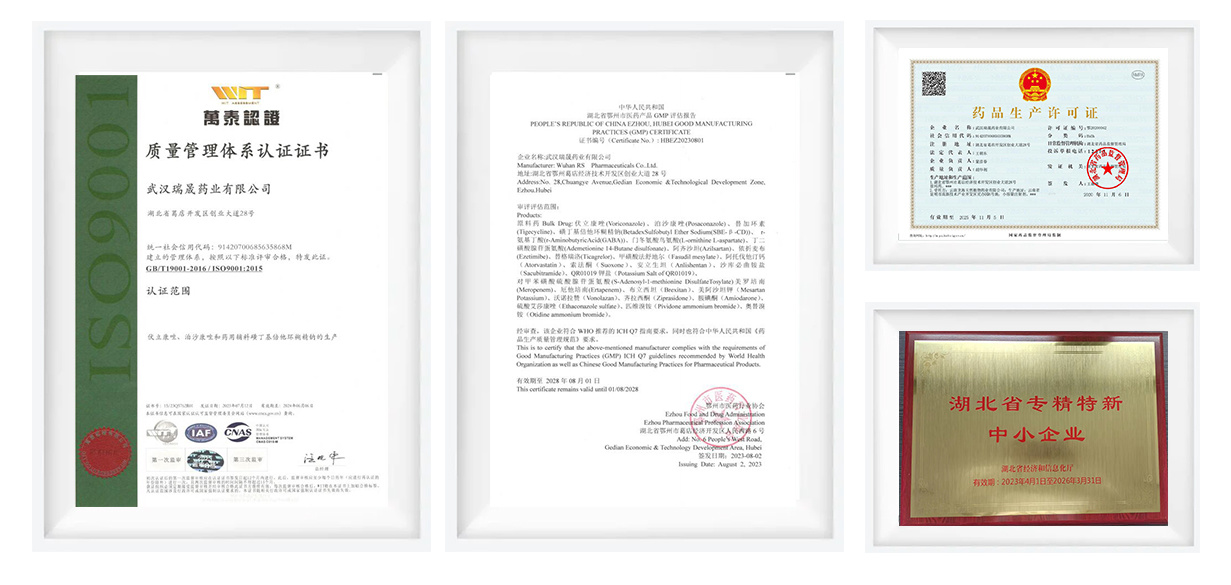 ADD.
No.28, Chuangye Avenue, Gedian Development Zone, Ezhou City, Hubei Province, China
WeChat Public
©2023 Wuhan RS Pharmaceuticals Co., Ltd
SAF Coolest v1.3 设置面板
EIMSX-ZHWH-HQAWE-ZAD
图片ALT信息: RS Pharmaceuticals
违禁词: 第一,最,一流,领先,独一无二,王者,龙头,领导者,极致,
V1.3.1 SVG图标库
请自行添加图标,用div包起来,并命名使用